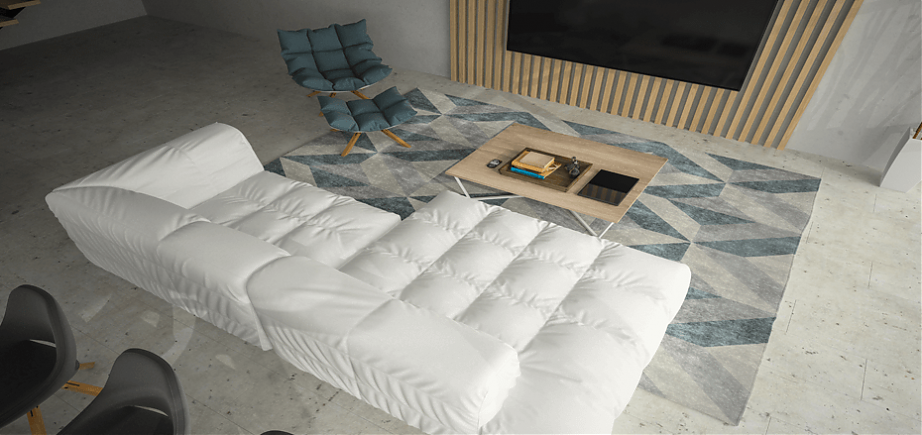 The solution developed by our company helps to define clients' preferences in the decoration, building layouts, furniture placement and selection of building materials. By means of the constructor the user creates 3D model of the internal layout of a building or flat, creates interior design and furnishes the space.
The convenient tool which will work for designers, architects and even clients. 3D constructor allows architects and planners to assemble the construction object and customize its interior with digitized 3D materials. Apart from that the product can be used by architects and interior designers to present their works to potential customers while users with no experience in design and planning can easily create a layout for their future room or office.
Simple construction sites created in 3D can be saved and sent to a construction company for its further realization by means of 3D printing.