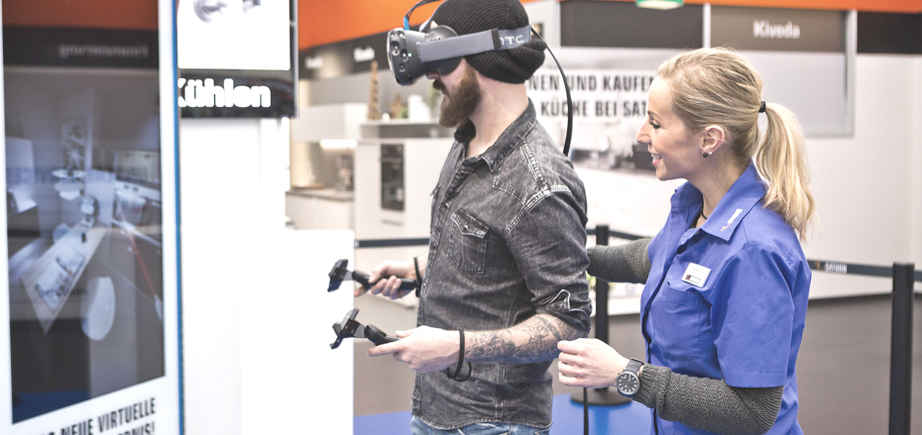 Online shopping finally better than real life shopping?
In order to research this particular topic not only did we analyze case studies based on user interaction in existing online stores and how the process of online buying is being held these days, but also rolled out a tone of user experience quality assurance on many international sites. After speaking with companies from different industries for the purpose of defining the online shop user and his needs, we have found out unique opportunities that we are able to engage and problems to solve with custom virtual reality solution. First of all, we have occurred with a strong lack of interaction between the user and the good. This is the main problem in fashion industry and the only reason why customers order 3 different sizes of clothes and then return 2 that did not fit. Meanwhile frozen goods are one of the biggest problems in all of the spheres, fashion also suffers the most from the lack of user engagement. It is not yet possible to try out clothes on yourself, not even in terms of looking in the mirror, and picture how the particular shirt or dress will suit you.
Same happens with luxurious furniture, when now all the booths meant for furniture examining are filled with the actual furniture which means shipping cost and the risk of damage plus the worn-out effect caused by numerous try outs. Therefore, our engineers have worked out a revolutionizing solution for online stores to provide an actual virtual product-trying experience and the process of ordering right on the same page.
Online shopping with offline interactions
To begin with, we have created a futuristic virtual booth - an online store with the elements of an actual store to collide both ideas into one comfortable experience. After that, we crafted the blueprints for the most advanced individual user experience different industries can have. Meaning that fashion industry can engage with offers to examine clothes on yourself before even ordering, luxurious furniture makers can let sit on their digital furniture without moving real pieces from the safe warehouse - all this with accordingly needed comfort.
Futuristic inventions already online
Greatest experience comes with the sense of an ultimate comfort and different achievable possibilities. This is what our solutions for online stores can offer with much more realistic user engagement and removed errors in product ordering. Moreover, we are working on a concept for individually adjustable user platform where transferring the existing online store and all of its good to the virtual one would be easier than a click of a button. We are also working on even more visually attractive solutions to provide the customers the experience so close to the real life that the line between buying the product online and going for that to the actual store would fade out and online shopping could become the actual immersive future product everyone could easily afford today.